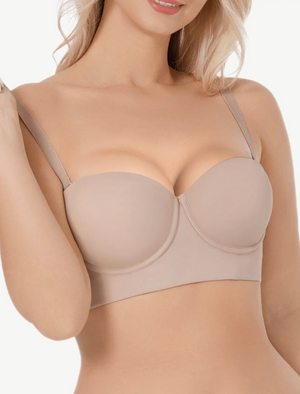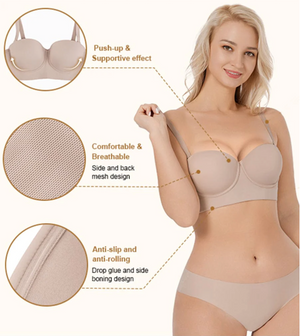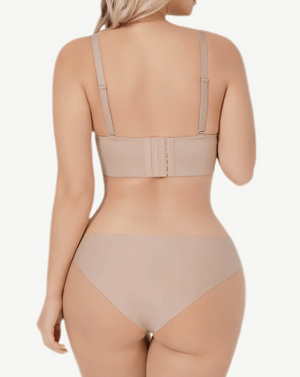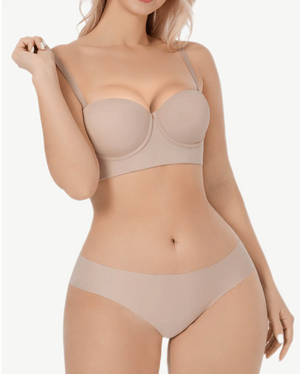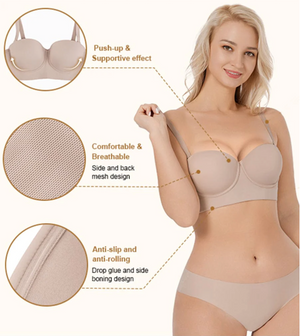 Strong Support removable strap bra
1. Support and gather the chest: the cup has its own gathering and supporting function;
2. Comfortable fabric: elastic fabric, comfortable to wear;
3. Anti-skid and anti-roll: glue on the edge prevents the cup from sliding down; steel ribs are added on the side to prevent curling;
4. Soft, strong support straps.
5. The bottom hem is widened and elastic: enhance the support effect of the bottom hem;
6. Adjustable buttons: multi-row adjustable button design, which can be adjusted according to needs;
7. A variety of ways to wear: wrap the chest to wear; double shoulder straps to wear;
8. Comfortable and breathable: mesh design on the sides and back;
9. Receiving auxiliary milk: The width and side ratio of receiving auxiliary milk and shaping.
Garment Care:
Material composition: 82% nylon and 18% spandex
Cold Hand Wash Separately