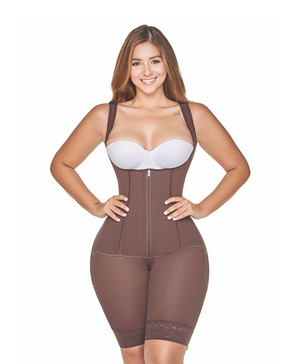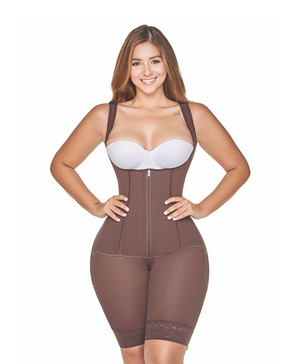 RA003
Perfect as a daily use shapewear
Made of fabrics that will keep the body fresh and comfy.
Removable straps to avoid shoulder digs.
Open bust design that allows wearing any fave bra.
Zippered crotch to ease bathroom visits.
Front zipper closure.
Mid-back coverage.
Made of Powernet.
Knee-length.
High compression
Outer 0.85% Elastane and 0.15 Polyamide.
Inner 0.84% Elastane and 0.16 Polyamide.