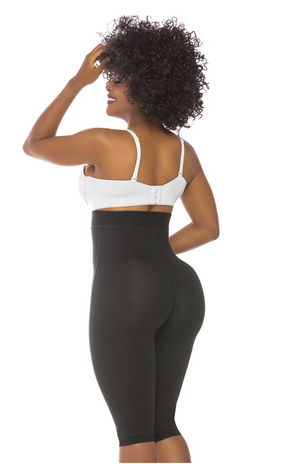 Fajas Salome 0219 | High Waist Compression Shorts for Women | Butt Lifter Capri Shapewear | Powerne
Benefits
Tummy and waist control to disguise undesired imperfections.
Maximum butt lifting effect to give women a rounder and perkier look.
The high-waisted design perfectly to shape the thighs, the belly, and the hips.
Non-slip, elastic waistband to keep them in place and prevents rolling up/down.
Seamless underwear is unnoticeable under any outfit.
Avoids thighs rubbing against each other.
Open gusset for beyond comfort when using the restroom.
Strapless design perfect to wear with any dress.
Key Features
High compression.
Soft silicone anti-roll lace.
Capri style.
Open bust.
Easy pull-up.
Daily use.