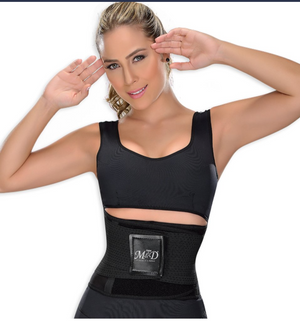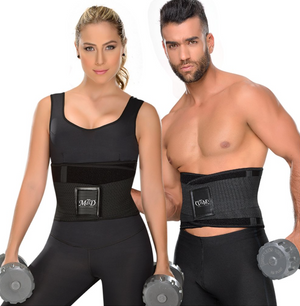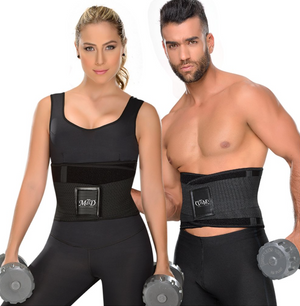 Fajas MYD 0152 Neoprene Waist Trimmer Trainer Workout Gym Belt
Composition: 35% Neoprene - 25% Polyester - 19% Polyamide -14% Latex - 7% PVC

Compression: High.
This neoprene waist trainer is ideal for daily and workout routine thanks to its comfort, safety and design. It's the perfect accomplice under any look and the best complement for your customers exercise practice.
Internal wires that provide comfortable support in the lower back.
Double adjustment.
It offers wide coverage in the back and defines the abdominal area for greater comfort.
Protects the lumbar area from inadequate movements.
Ideal for the gym and sports activities.
Corrects posture, prevents hernias and / or muscle tears at the lumbar level.
Reduces the risk of injuries related to lifting weights.
Helps to shape, control and reduce the contour of the waist in the abdomen.
Adaptive compression
Product not reformable.
Sizes: S, M, L, XL.
Color: fuchsia, green and black.