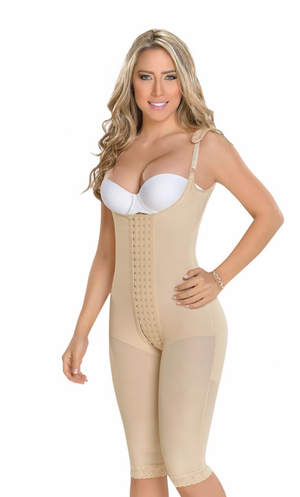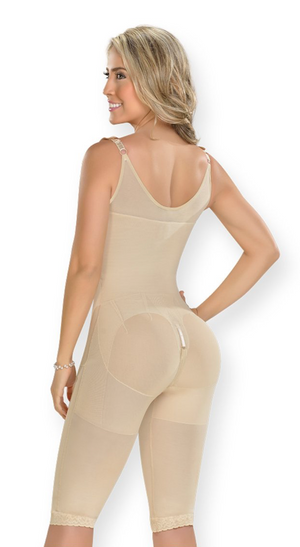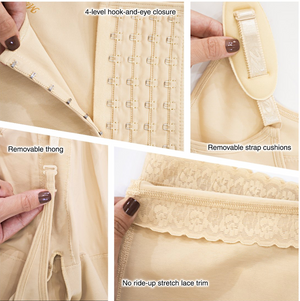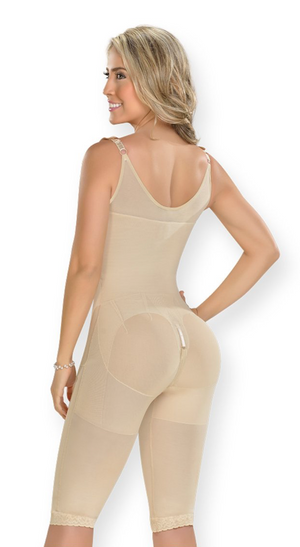 Fajas Myd 0080
Cover: 88% Nylon 12% Elastane.

Topless.
High back coverage.
Shoulder pads included.
It can be used with a favorite bra.
Adjustable straps.
Molds and stylizes the figure.
4 levels of compression.
Buttocks natural enhancement.
Thong on the bottom.
Shapes and controls the abdomen, hips, legs, and buttocks.

Post-surgical garment.

Your best postpartum ally.

Beautiful and confident, all day long.

Available in beige.
Sizes: 2XS, XS, S, M, L, XL, 2XL, 3XL.