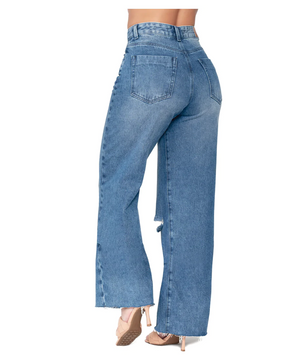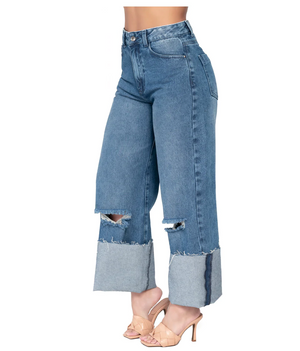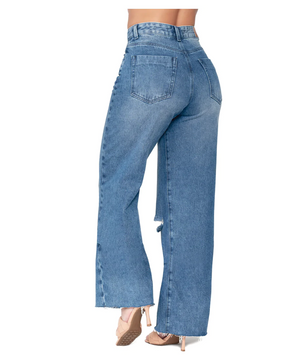 High Rise Wide Leg Distressed Denim Jeans Full Length 21395
Classic blue jean style with front and back pockets.
A versatile length that can be cut to a shorter leg  without need to sew the seams or folded for a more stylish touch.
Matchable with blouses or other upper outfits.
Suit any occasion.
Boot cut jeans.
Distressed design.
High-waisted style.
Front button and zipper closure.
Trendy wide leg design.
100% Cotton.